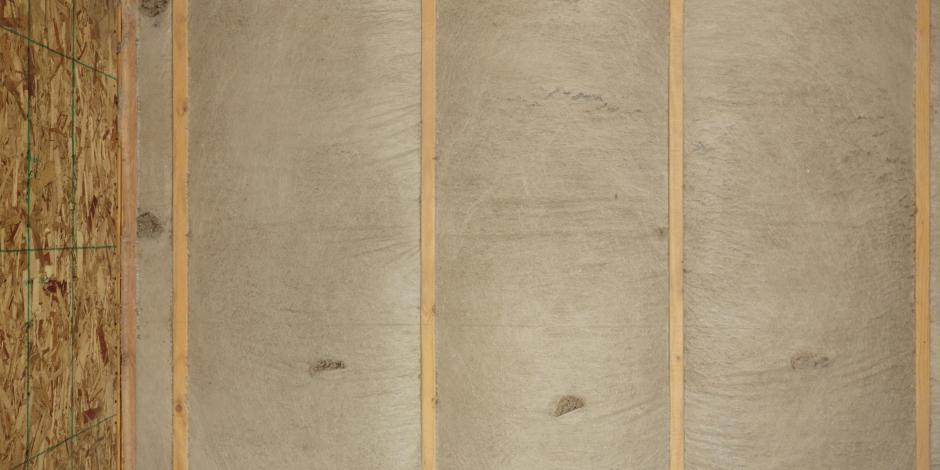 Make your home more comfortable.
Upgrade your insulation with Greencat today.
Is your home uncomfortable and drafty? Are your energy bills too high? It's likely that your California home is poorly insulated, and there's a lot of heat and air moving in and out of the walls of your home. With exterior and interior wall insulation from Greencat, you can make your home more comfortable, more energy efficient, and quieter, too! Our team offers wall insulation services in all of California, including Los Angeles, Orange, Western Riverside, and Western San Bernardino Counties
The Benefits of Wall Insulation for Your California Home
Your exterior walls likely make up the biggest percentage of your home that's exposed to the outdoor elements, so it's easy to understand why it's so important that your walls are properly insulated. In California, homeowners not only rely on their insulation to keep them warm during chilly winter nights but also to keep the summer heat out of their homes during scorching summer afternoons.
With exterior wall insulation, you'll benefit from:
Lower heating and cooling costs

More even indoor temperatures

A quieter home with better soundproofing
And it's not just your exterior walls that can be insulated to improve your home comfort. While insulating your interior walls won't play as big a role in protecting your living spaces from outdoor weather, it will improve soundproofing between rooms, making your home quieter and more enjoyable to live in.
How Is Wall Insulation Installed?
The easiest time to upgrade the insulation in your walls is when you're remodeling your home—or when you're building a new house—and the studs and framing of your home are exposed. But that doesn't mean you need to tear apart your house and create a mess if you want to upgrade your wall insulation.
Greencat makes wall insulation upgrades easy and mess-free. We can drill a series of small holes either in the exterior or interior wall covering and blow cellulose or fiberglass insulation into the cavities until your walls are densely packed with insulation. We have designed, developed, and mastered a unique process that allows us to fully insulate your walls in hours, rather than days. This way you can make your home more comfortable and energy efficient without turning it into a demolition zone, with a company that does the job fast, clean, and professionally.
Why It's Important to Air Seal When You Upgrade Insulation
Insulation is a great way to slow heat transfer between the building materials that make up your home, but most insulation materials are less effective when they're exposed to moving air from tiny cracks and gaps in your home's exterior. For that reason, it's important to air seal at the same time that you upgrade your insulation for maximum benefit.
Some insulation materials, like spray foam insulation, have both insulating and air sealing properties, which is one reason why they're such a popular choice for California homeowners. Other insulation types, like fiberglass and cellulose, are great for insulating your home, but you'll want to combine them with air sealing for the best results.
See if Your Home Could Use Upgraded Wall Insulation with an Energy Assessment from Greencat
While high energy bills, indoor drafts, and extreme temperature swings in your house can all be good indications that you could benefit from upgraded insulation, it's understandable that you might be looking for proof that your home needs wall insulation. That's where an energy assessment from Greencat comes in handy.
Our energy assessments, or energy audits, get to the bottom of issues you're experiencing in your home using a combination of building science expertise and advanced tools like blower doors and infrared cameras. With the results of our assessment, you'll have a better understanding of where the weak points in your home are and how bad the problem is. We'll then walk you through our recommendations for lowering energy bills and improving home comfort, which may include wall or attic insulation.
Protect your home and keep outdoor weather out of your living spaces by upgrading your insulation. Call 323-208-9071 or

contact us
today for a wall insulation quote for your home. 
What Our Customers Are Saying About Greencat