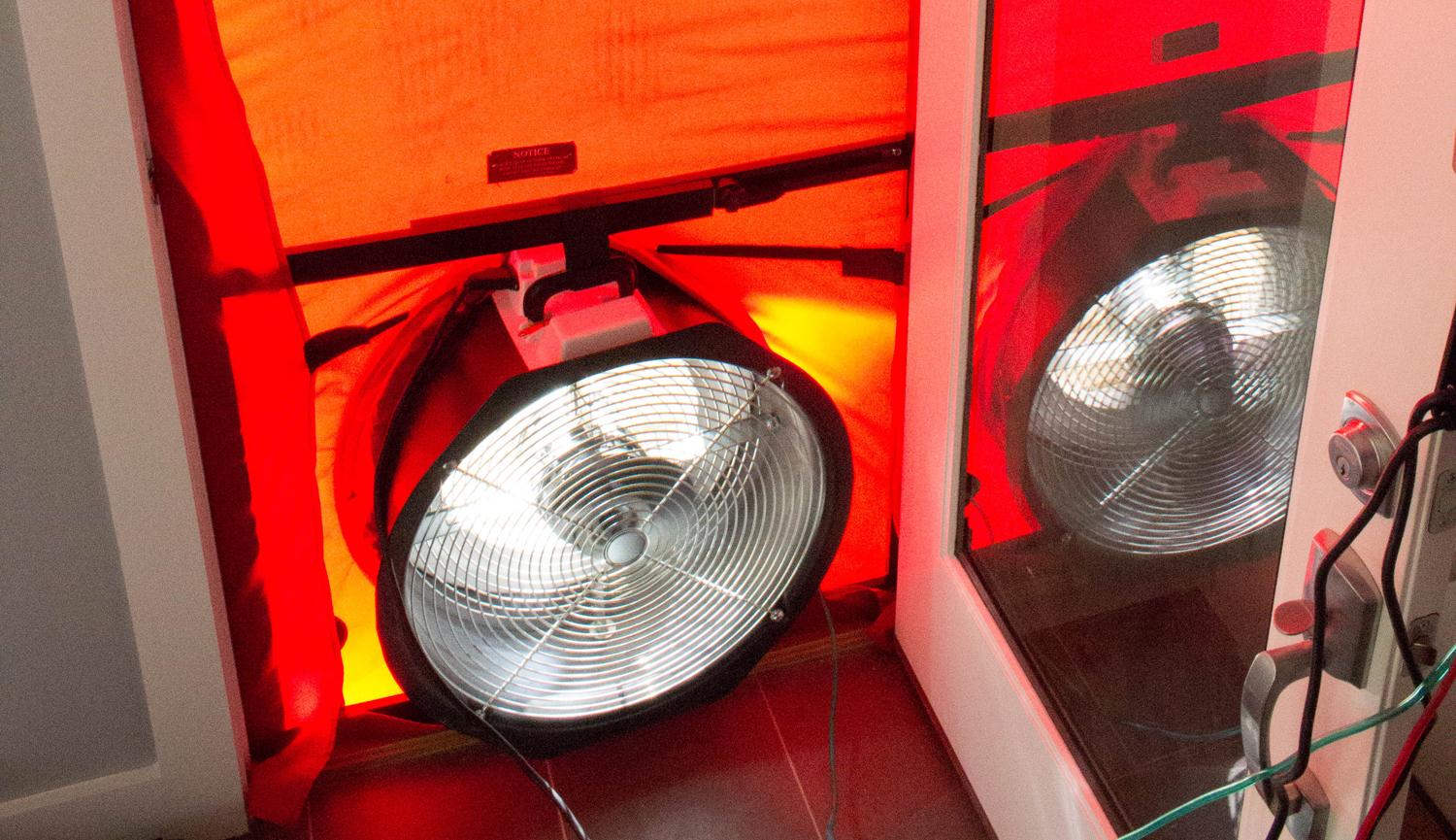 Ready to increase your home comfort the right way?
An Energy Assessment is the first step.
The Energy Assessment for the Whole Home
Keeping your home comfortable and efficient throughout the year here in Southern California takes careful consideration. If there is one thing we at Greencat have learned in our 18 years helping Californians improve their home comfort from Santa Monica to Indio, and Victorville to Temecula, it's that there are no cookie-cutter solutions. This is at the heart of a Greencat energy assessment, which will provide you with:
Valuable insights into how your home is currently performing

A comprehensive report, with suggestions on how you can improve your comfort & efficiency

Your projected energy savings

Any available rebates you qualify for that will reduce the cost of your home performance upgrades
What Is Included in an Energy Assessment?
In order to best assess exactly what is preventing your home from achieving stable indoor temperatures and lower heating and cooling costs, the home performance professionals at Greencat use a number of diagnostic tools and tests. These include:
A Blower Door Test
The blower door test was developed to determine how much air leakage is present in a home. You may not be able to see the tiny holes, cracks, and gaps throughout your attic, windows, doors, and recessed lighting, but you are probably feeling them. These air leaks add up, and can be the cause behind your indoor drafts and poor indoor air quality.
Infrared Camera Imaging
When was the last time you examined the insulation in your home? Home insulation in California is essential to keeping unwanted temperatures from infiltrating your home through the materials that comprise your home's construction. 
Because your insulation is hidden in the attic and walls of a home, it is nearly impossible to see when your insulation has deteriorated from moisture damage, settling over time, or age. However, when we use infrared thermal cameras to look at your walls and ceiling, we can locate the exact spots where your insulation is failing. 
Heating & Cooling Efficiency & Safety Tests
Once we have determined how well your home is performing, our team will diagnose how efficient (and safe) your furnace, air conditioner, water heater, and heat pumps are. Inefficiencies in your combustion appliances can cost you each and every month in your heating and cooling costs, and they can also introduce excess carbon monoxide into your home, on top of increasing the risk of fire!
Visual Inspections
A large part of the Greencat Difference when it comes to improving your home performance is a keen eye and a wealth of building science knowledge. With each energy assessment, we combine the results of your blower door test, thermal camera imaging, and mechanical testing with our BPI certified building science knowledge. 
What to Expect After Your Assessment
After we have completed your energy assessment, we will wrap up your results in a comprehensive report, that will include our recommendations for how to move forward and make your home more comfortable and energy efficient. This can include (but is not limited to):
We can also walk you through any money-saving rebates you qualify for that will help reduce the cost of your home improvement project so you can start saving energy, and feel more comfortable in your home while spending as little as possible!
What Our Customers Are Saying About Greencat