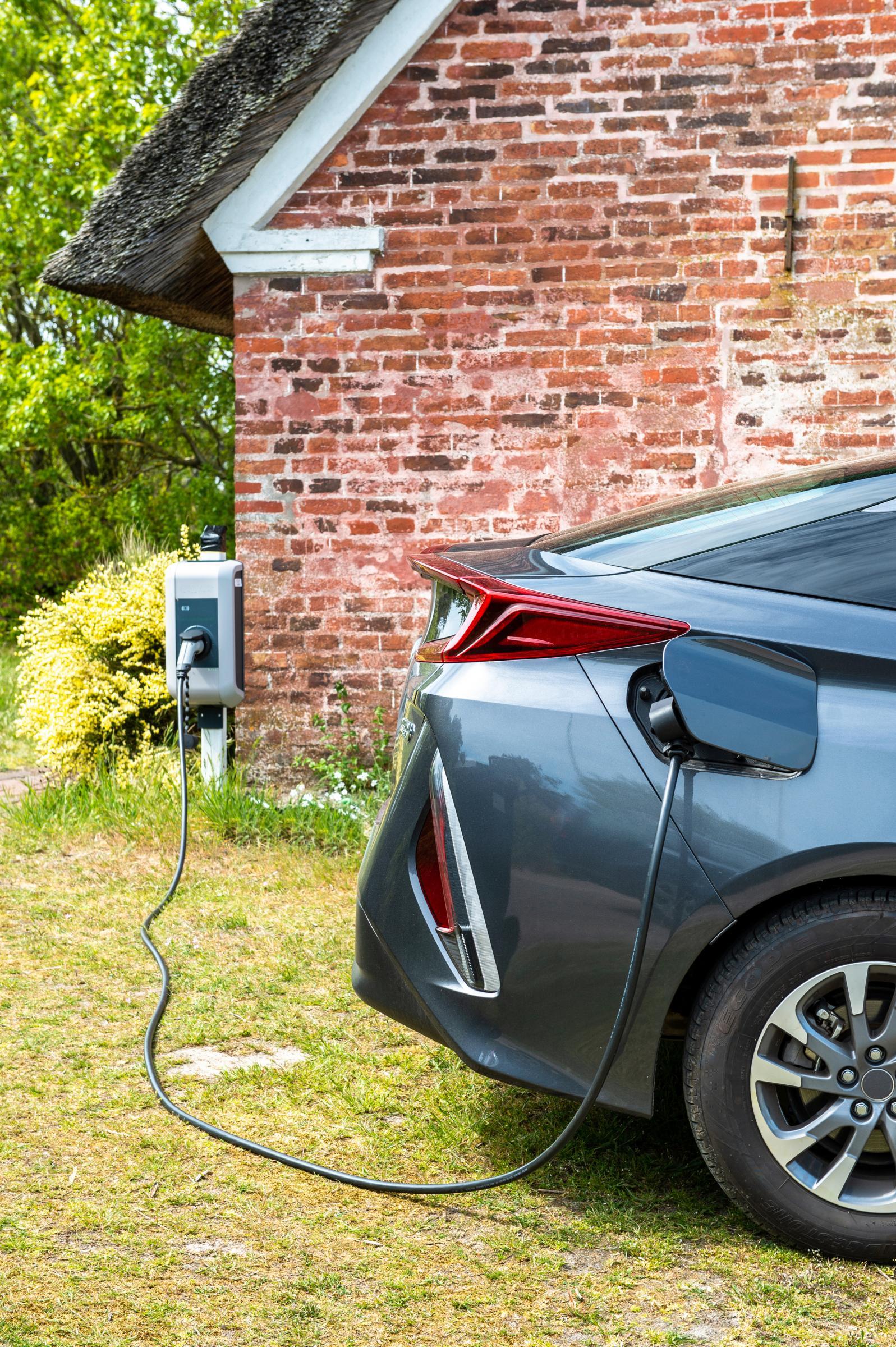 Looking for a convenient, cost-effective way to charge your EV?
Ask us about home EV charging stations.
Making the switch to an electric vehicle will drastically reduce your carbon footprint and help you save money on gas, but electric vehicles come with one drawback—they need to be charged. This can be a major hassle if you're using public EV charging stations, but home EV chargers make all the difference. 
Greencat installs high-quality, energy-efficient electric car charging stations for homeowners throughout all of California, including those in Los Angeles, Orange County, Western Riverside County, and Western San Bernardino County. We're a local whole-home performance contractor that cares about its customers, and you can count on us for top-of-the-line car charging products, skilled installations, honest pricing, and friendly service.  
The Benefits of Electric Vehicle Charging Stations for Homes 
At-home EV chargers have many advantages over public charging stations: 
Convenience 
There's nothing easier than plugging into your own EV charging station and waking up to a fully charged car in the morning. With a public charger, you'll have to find a station every time your car is running low on battery, and then you'll have to wait for it to charge. Electric vehicles take an average of six hours to charge, and if there's a car in front of you, you may have to wait even longer.
Cost Efficiency 
Most public charging stations require a fee, and though many offer memberships, you'll still be spending a lot of money on charging if you don't have your own EV station. With an at-home electric car charger, you won't have to buy battery power from a third-party, which could help you save money. And, if you have solar panels installed as well, you can use them to power your EV station and charge your car for free! 
Rebates 
California is committed to reducing carbon emissions, and in order to meet its goals, the state has introduced a number of rebates and incentives to help residents reduce their carbon footprints. Having an electric car charging station installed at your home could make you eligible for certain rebates and incentives, and Greencat can help you apply for any programs your project qualifies for. 
Schedule EV Charger Installation for Your Home 
A home electric vehicle charging station is a must-have for any electric vehicle owner. But your charger needs to be installed correctly in order for it to operate safely, effectively, and efficiently. 
The electricians at Greencat are certified to install EV chargers and can make sure your new EV charger is set up for many years of optimal performance. As a licensed electrician, we can also evaluate your home's electrical system, let you know whether it can handle a car charging station, and upgrade your electric panel if necessary. 
Looking for EV charger installation? Talk to the pros at Greencat today. Call 323-208-9071 or contact us here to get started.
What Our Customers Are Saying About Greencat