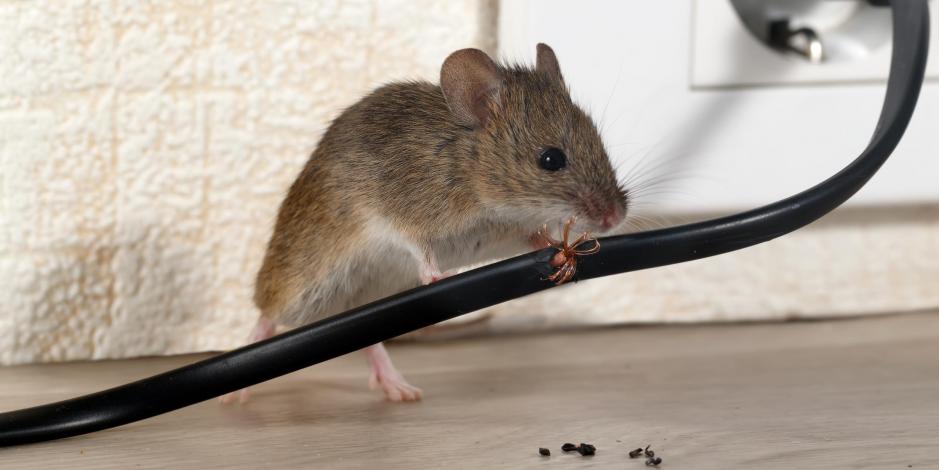 Have rodents taken over your attic?
Greencat can help clean up the mess.
Avoid dangerous pest and rat poisons

Remove harmful rodent waste from inside your home

Replace your damaged insulation for better indoor comfort

Keep rats and rodents out of your home for good!
Sick of dealing with rats or rodents in the attic of your home? Greencat offers comprehensive attic rodent sanitation services that help you clean up your attic, address rodent-related insulation problems, and keep pests out of your home for good. For effective, long-lasting relief in your home, reach out to the experts in attic insulation and rodent control serving all of California, including Los Angeles, Orange County, Western Riverside County, and Western San Bernardino County.
Signs of Rodents in Your Attic
Squeaks and weird noises (mainly at night)

Animal pellets and droppings, urine stains

Unpleasant odors or musky smells

Nesting material (shredded fabric or insulation)
Greencat's Attic Sanitation Process
Once rats and rodents see your home or attic as their home, it can be very difficult to get them to leave, and they can wreak havoc inside your walls and in your unconditioned spaces. The most effective way to address the issue is Greencat's comprehensive, multi-step process that repairs the damage they've already caused and ensures they won't return.
1. Home inspection
Just because you can see one area that rats and rodents have been living in doesn't mean it's the only place. We'll ask some questions about how long you've been dealing with rodents and look around your house to see if we can find potential entry points and areas that need to be cleaned up.
2. Old insulation removal
Rats, rodents, and other pests love to nest and leave animal waste in insulation. This can not only ruin the insulation's effectiveness, which will cause indoor comfort issues and higher energy bills, but the waste can create hazardous unhealthy air in your home as well. Any damaged insulation we find will be removed and disposed of properly and professionally.
3. Attic cleaning and sanitation
Once the old insulation has been removed from your attic, it's important to properly clean and sanitize the area—any traces of urine, feces, or other rodent smells will lead pests right back to the same location. At Greencat, we recommend an odorless bleach and have a few additional sanitizer options available that you can choose from.
4. Rodent-proof the outside of your home
If it looks like there are holes and areas where rodents will be able to make their way back in after we're done, we will recommend a rodent removal specialist to rodent-proof your attic and the outside of your home and ensure that animals won't be finding their way back into your house after our work is done.
5. Install new insulation and air sealing
After a week or two of letting your clean, sanitized attic air out, as well as providing an opportunity for any rodent-proofing services to take place, we'll install new insulation and air seal for long-lasting comfort and energy efficiency in your cleaner, healthier home.
California's Rodent Sanitation Specialists
What's the best way to get rid of rats in your attic? Reach out to the healthy home and attic sanitation experts at Greencat! Our team has years of experience helping California homeowners address health, safety, and energy efficiency issues related to rats and rodents in your home. Give us a call today to learn more about our services, including how much it costs to clean rodent feces out of your attic and get pests out of your home!
The rat and rodent mess in your attic stops with us! Call 323-208-9071 or contact us today for a free attic rodent sanitation services quote from Greencat.
What Our Customers Are Saying About Greencat