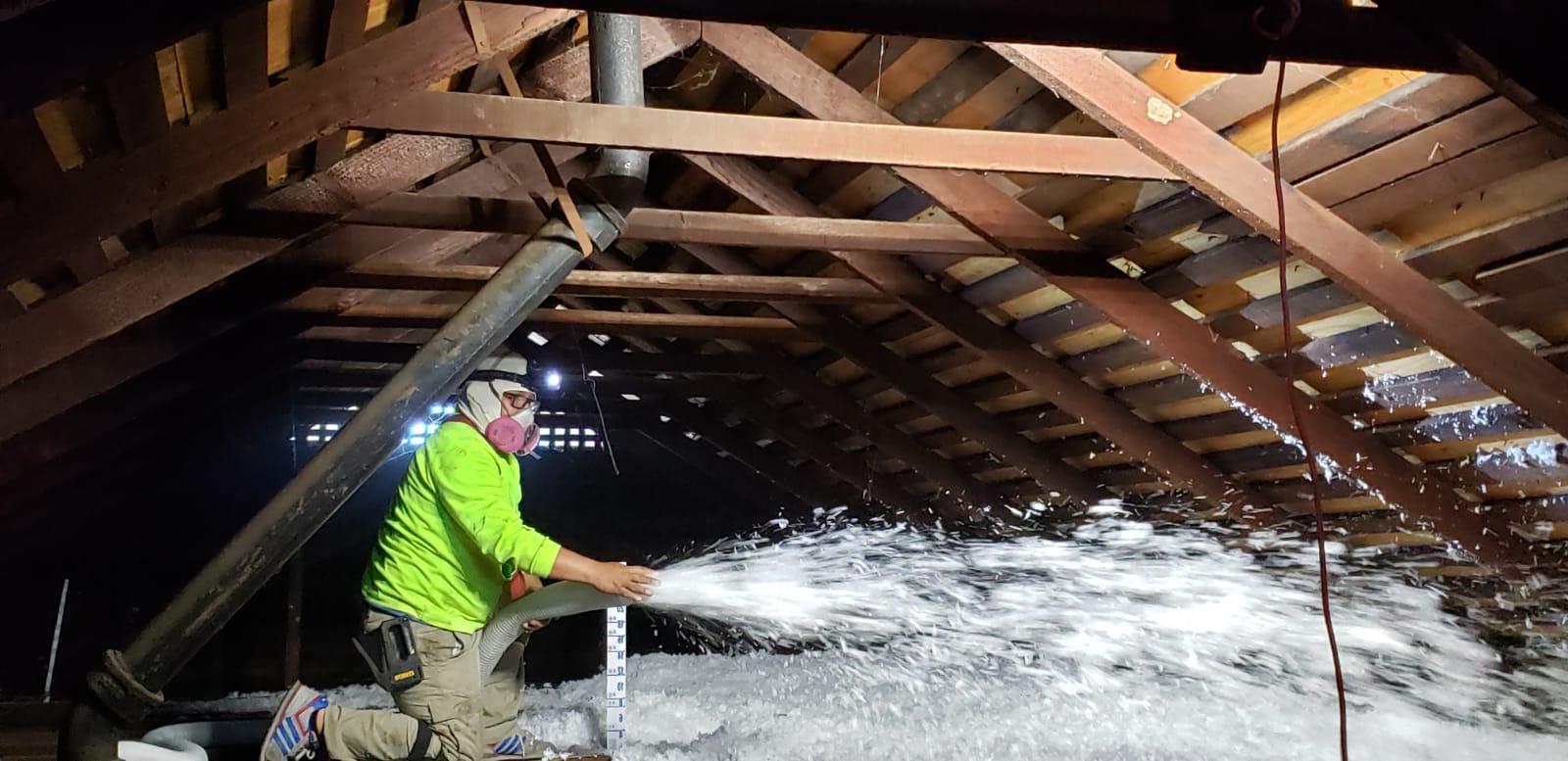 Wondering how to install insulation in your existing walls?
We've got the process down!
Over the years Greencat has helped thousands of California residents in Los Angeles, Orange, Western Riverside, and Western San Bernardino Counties fight the summer heat by retrofitting their homes with upgraded wall insulation. We designed, tested, and mastered a unique process that allows us to fully insulate your existing walls in hours rather than days! When you choose Greencat for your project, you are choosing a company that does the job fast, clean, and professionally.
Upgrading Your Wall Insulation Benefits the Whole Home!
Most homeowners only get to see the insulation that exists in their attics, or sometimes even under their floors. But the insulation in your exterior walls provides added protection from outside heat infiltration in the summer, as well as protects against loss of interior heat in the winter. This increases your indoor temperature stability and consistency, while reducing heating and cooling costs all year round.  
Some of the benefits of proper wall insulation include:
Increased soundproofing

A cooler home in the summer

A warmer home in the winter

More stable indoor temperatures

Reduced need to run your air conditioning equipment

Decreased carbon footprint

Lower heating & cooling costs

Increase your home's resale value
Is Your Home in Need of an Insulation Upgrade?
How can you know if your home is suffering from improperly installed or insufficient wall insulation? There are a few signs to be on the lookout for, like:
Do you feel indoor drafts throughout your home?

Are some rooms harder to keep comfortable than others?

Does your air conditioner seem to be running constantly in the summer?
Depending on your home's design and its overall performance, one or all of these symptoms can indicate your home is in need of insulation, particularly in your exterior walls. 
How We Install Insulation in Existing Walls
So how is it that we can upgrade the insulation in your walls after they have been built? The majority of the time, insulating an existing wall is harder than insulating an attic. Here at Greencat, we have been in all types of homes throughout California, and have developed a process to get the job done right, quickly. 
Wall insulation is hidden between the interior and exterior wallcoverings. Removing the exterior wall covering or interior wallcovering to insulate the wall cavity is not really an option (unless you want to replace all of your drywall!). It's more cost- and time-effective to drill small holes (usually on the exterior) so that we can blow in a fiberglass insulation material using a specialized hose. We then replace the small holes, leaving no trace.
Will Wall Insulation Settle Over Time?
With new blown in fiberglass insulation going in your walls, a savvy homeowner might ask how long that insulation will remain effective. Because this blown in fiberglass insulation is loose fill, it is commonly misunderstood that wall insulation will settle over the years, and become less effective. 
Rest assured, a large part of the Greencat process is installing insulation properly, so that it is densely packed into the wall cavity, eliminating the risk that your insulation will prematurely lose its insulating properties. 
Schedule Your Wall Insulation Upgrade with Greencat!
If you have been curious how your home can benefit from giving your home a clean slate when it comes to insulation, get in touch with our home comfort experts. Here at Greencat, increasing your home comfort is our number one goal!
Have questions about how to install insulation in existing walls? Call Greencat at 323-208-9071 or get in touch here. 
What Our Customers Are Saying About Greencat