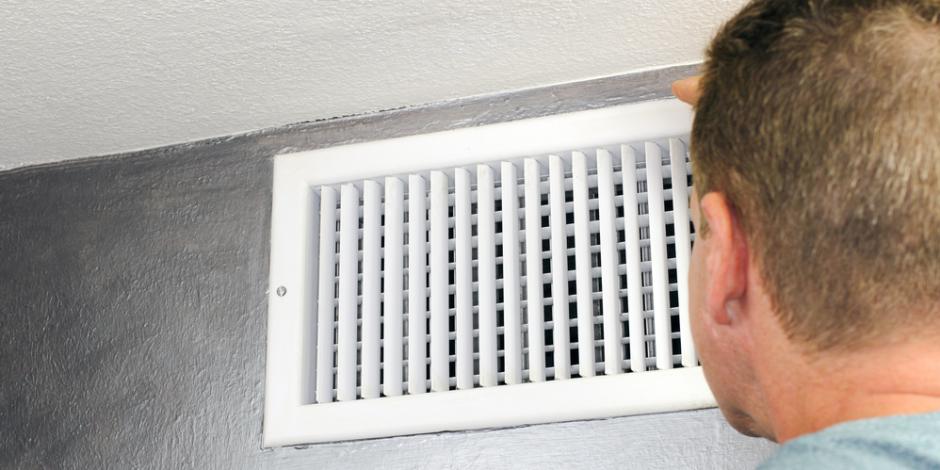 High energy bills? Dealing with respiratory issues?
Talk to Greencat about air duct sealing today!
Leaking or damaged ductwork can cost you money, leave your home less comfortable, and introduce air pollutants into the air you breathe inside! With air duct sealing services from Greencat, you can help create a more energy-efficient and healthy HVAC system in your home. Our company serves all of California, including Los Angeles, Orange, Western Riverside, and Western San Bernardino Counties.
Signs You Need Duct Sealing
Lots of dust in your house, particularly near vents

Indoor air quality-related respiratory health issues

Indoor musty smell

High energy bills

Uneven temperatures throughout your home
The Benefits of Air Duct Sealing
Helps keep air pollutants out of your ductwork

Reduces energy waste

Creates more even home comfort
The negative effects of ductwork with leaks or gaps depend on whether the holes are on the supply line (the side that delivers conditioned air into your home) or the return side (the side that draws air back to your air conditioner or furnace to be reconditioned).
If the holes are on the supply side, then you'll be wasting energy, as conditioned air will likely be escaping through your holes before reaching your living spaces. If the holes are on the return side, then you'll be pulling in air from your attic or other unfinished spaces, where there is likely to be dust, animal waste, and other pollutants that can create unhealthy air and indoor air quality issues.
Plus, leaking ductwork can create uneven temperatures throughout your home, as some rooms or areas of your house will struggle to receive as much conditioned air as others. Properly sealed ducts keep your ductwork and the air circulating in your home cleaner and more comfortable.
Is Duct Sealing Worth the Cost? Will Duct Sealing Save You Money?
According to ENERGY STAR, the average home loses 20 to 30% of the air moving through its duct system due to leaks, holes, and poorly insulated ducts, reducing the heating or cooling system's efficiency by as much as 20%.
Faulty ductwork leads to month after month of higher heating and cooling bills, which is why heating and air conditioning duct sealing is necessary and can make a big impact on your energy costs. How much would you save every year if the cooling bills for your California home were 20% lower?
Schedule Ductwork Sealing Today With the Greencat HVAC Experts
Could your home benefit from duct sealing? Ductwork is often hidden away in attics, behind walls, and in other hard-to-reach areas of your home, which can make it hard for the average homeowner to confirm there's a problem. That's where the whole-home experts from Greencat can help. You tell us the symptoms you're experiencing in your home, and we'll trace the problems back to their source. Our duct services include sealing, full duct replacement, weatherization, and more.
Stop wasting energy and make your home healthier and more comfortable. Call 323-208-9071 or contact us today for a free air duct sealing quote from the pros at Greencat.
What Our Customers Are Saying About Greencat