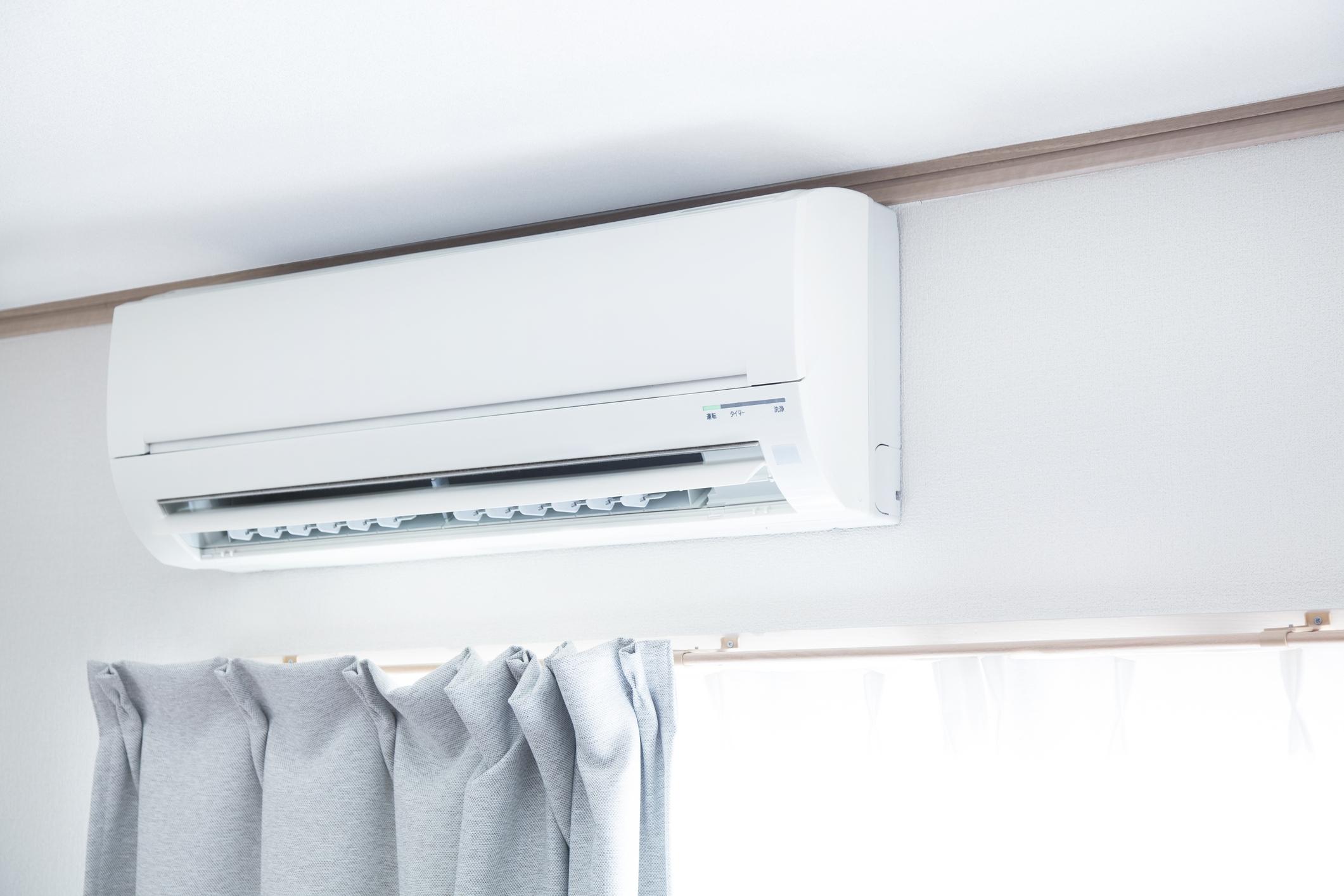 Make your home more comfortable and energy efficient.
Install a mini split today!
Mini splits, also referred to as mini split heat pumps and ductless mini splits, are taking the HVAC world by storm thanks to their hyper-efficient, all-electric operation. These powerful systems offer both heating and cooling settings, and can be installed without the need for ductwork, making them a convenient and affordable option for Los Angeles and California homeowners looking to upgrade their HVAC. 
Greencat installs top-quality mini splits for homeowners in Los Angeles, Orange County, Western Riverside County, Western San Bernardino County, and throughout all of California. Whether you want to install a mini split in a newly built addition or are thinking about replacing an existing HVAC system, our team of highly trained building performance experts can help. 
What Is a Heat Pump Mini Split? 
A mini split is a type of heat pump that consists of an indoor component, called an air handler, and an outdoor component called a compressor or condenser. The two are connected by a refrigerant line, rather than ductwork, which makes them easier and more affordable to install than other types of HVAC equipment. The outdoor compressor can be connected to multiple indoor air handlers, allowing you to use mini-splits throughout your home with just one outdoor unit, depending on its size. 
Because of their ductless design, mini splits are not only a great option for new construction, but also as a retrofit for homes with non-ducted heating and cooling systems in place, like electric baseboard heating or window AC units. And, they're an excellent way to add heating and cooling to a room where extending existing ductwork is too extensive or expensive a project, allowing for cost-effective, energy-efficient heating and cooling in room additions, finished basements, garages, and more. 
The Benefits of Installing a Mini Split in Your California Home
Mini splits offer a number of benefits, and when compared to traditional HVAC equipment like furnaces and boilers, they usually come out on top. 
Improved energy efficiency - Mini splits are highly efficient and need less energy to run than other types of HVAC equipment, improving your home's performance. 
Custom zoned home comfort - With a mini split system, you don't have to heat or cool your entire home to the same temperature—you can set each air handler individually, allowing for targeted custom comfort. 

Potential energy savings - Thanks to their efficient operation, heat pumps are more affordable to run than other types of HVAC equipment and can help you save on energy costs. 

Better indoor air quality - Since they don't have any ducts for dust and mold to build up in, mini splits can lead to better air quality inside your home. 
Get the Most Out of Your Mini Split Installation
When you partner with Greencat for a mini split installation, we'll listen to your goals and recommend a solution that will meet them. As California homeowners ourselves, we understand the needs of our customers, and we only install products that we would be happy to have in our own houses. 
To maximize your home comfort and energy efficiency, we can kick your project off with an energy assessment, which will show us how your home is currently performing. Then, we'll recommend targeted upgrades that will make it easier for your new mini split to heat and cool your home, leading to more comfortable, stable temperatures and maximum energy savings. 
Looking for a mini split installer in Los Angeles or throughout California? Greencat is ready to start your project! Call 323-208-9071 or contact us here to schedule a consultation.
What Our Customers Are Saying About Greencat