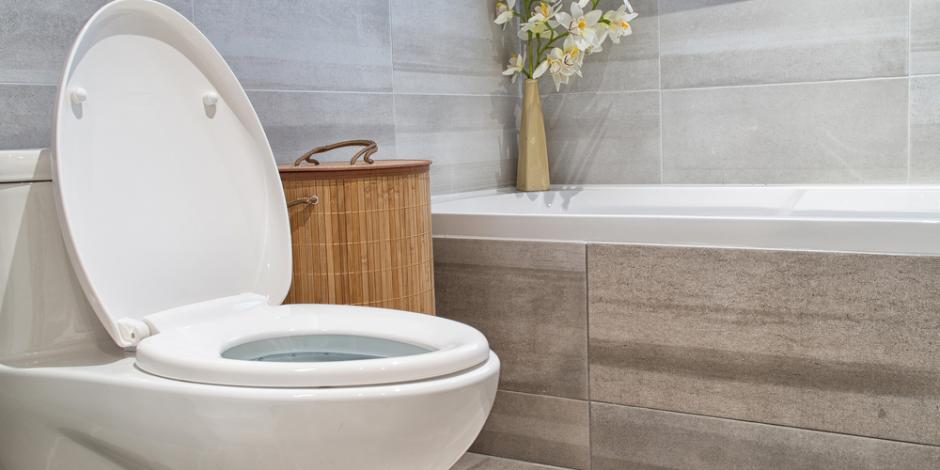 Upgrade your home with new low flow toilets.
Talk to Greencat's local plumbing experts today.
Low flow toilets use significantly less water than older, inefficient models, helping you save money on water costs while doing your part to conserve water and help avoid water shortages.
As your local plumbing service experts, Greencat installs low flow toilets in homes throughout California, including those in Los Angeles, Orange, Western Riverside, and Western San Bernardino Counties. 
Low Flow Toilet Installation in Los Angeles, CA and Beyond
Water-saving toilets are not only better for the environment, but in a state like California, where water rates are rising, more homeowners are upgrading their toilets to help cut back on home expenses.
Low flow toilets use 1.6 gallons per flush—and even less for high-efficiency models—which is a fraction of what older units use. Think about how many times you flush your toilet in a month, and you can see how the savings can really add up quickly. Newer models can also be more appealing visually—if you're doing a renovation on your home or remodeling your bathroom, Greencat can help you make the right choice for your home's design that will also improve your house's water efficiency.
Why Should You Hire a Professional for Low Flow Toilet Installation?
Replacing or installing a new toilet in your home can turn into a mess without the right training and craftsmanship. While you might be thinking of saving a few bucks by watching some YouTube videos and attempting the job yourself, there are many ways that DIY toilet installation can end badly, including:
Broken flange from letting it sit too tall
Cracked toilet from over-tightened nuts and bolts
Toilet water everywhere from forgetting to drain the bowl before removing it
We've seen some of the aftermath from poorly installed toilets, and it isn't pretty. If you want to install a dual flush toilet or ultra low flow toilet in your home the right way, leave it to the professionals at Greencat—our team has years and years of plumbing experience.
Get a Free Low Flow Toilet Installation Quote from Greencat Today
Hiring a plumbing contractor to install low flow toilets in your home is the best way to ensure that you take advantage of years and years of reliable operation, not to mention the water cost savings! At Greencat, plumbing services are just one of the many systems in your home we address for better energy efficiency and indoor home comfort—we can also help you save water with low flow showerheads and faucets, tankless water heaters, and more. Find out what low flow toilets cost for your house by reaching out to our team of whole-home experts today.
Save water and money when you replace your outdated toilets with new low flow models. Call 323-208-9071 or contact us today for a free estimate from the plumbing experts at Greencat.
What Our Customers Are Saying About Greencat