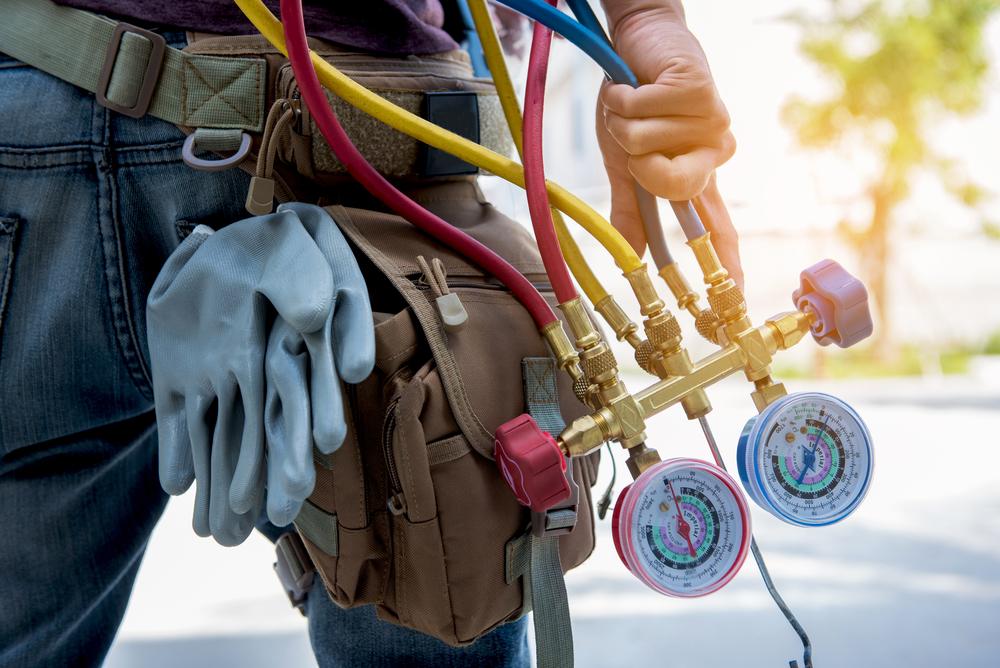 If you're like most homeowners, you don't spend too much time thinking about your HVAC equipment—until you notice a problem. Then, as the AC shuts down and your home heats up, your HVAC system is the only thing on your mind. 
Whether you're dealing with a minor issue like a clogged filter or a major concern like a system breakdown, the expert team at Greencat can help. We offer professional HVAC maintenance and repair services to homeowners throughout all of California, including those in Los Angeles, Orange County, Western Riverside County, and Western San Bernardino County, and can get your heating and cooling system back up and running in no time, whether it needs a little TLC or full-on, emergency HVAC repair.
HVAC Maintenance
No matter what type of HVAC equipment you have in your home, it needs regular maintenance. It's typically recommended that you schedule a tune-up twice a year. Doing so will keep your HVAC system working optimally, leading to benefits like: 
Increased home comfort 

Higher energy efficiency

Lower energy costs 

Fewer emergency repairs

Longer system lifespan  
If it's been a year or longer since your last tune-up, it's definitely time to schedule maintenance. Other signs, like weak airflow coming from your vents, a strange rattling or humming noise, or unusually high energy bills, also indicate the need for maintenance. 
HVAC Repair 
HVAC tune-ups typically include simple preventative maintenance services like cleaning coils, replacing filters, and tightening loose parts. But they are primarily diagnostic. During your tune-up, your HVAC tech will inspect your heating and cooling systems carefully and take note of serious issues, like damaged parts that need to be replaced, or leaks that need to be sealed up. 
But you don't have to wait for your regularly scheduled maintenance visit to roll around if you're experiencing problems with your HVAC system and think you need heating or AC repair. You should call a trusted HVAC company for help if:
Your system isn't keeping your home comfortable

You've noticed strange smells coming from your vents 

Your HVAC system is making a screaming, grinding, or clicking noise 

There are high humidity levels within your home

Temperatures are inconsistent between different rooms and floors

Your system is short-cycling (turning itself on and off frequently)

There is water or ice accumulating on any part of your HVAC system 

Your energy costs are much higher than usual 
An experienced HVAC technician will be able to tell you what's wrong with your system and recommend the necessary repairs. Taking action quickly when you notice a problem is crucial, as ignoring an issue will only make it worse. By having it checked out right away, you may be able to catch a minor problem before it escalates, saving you from expensive repairs or a system breakdown. 
Need HVAC repair or maintenance? Book HVAC service today with the trusted team at Greencat. Call 323-208-9071 or contact us here to schedule an appointment.
What Our Customers Are Saying About Greencat