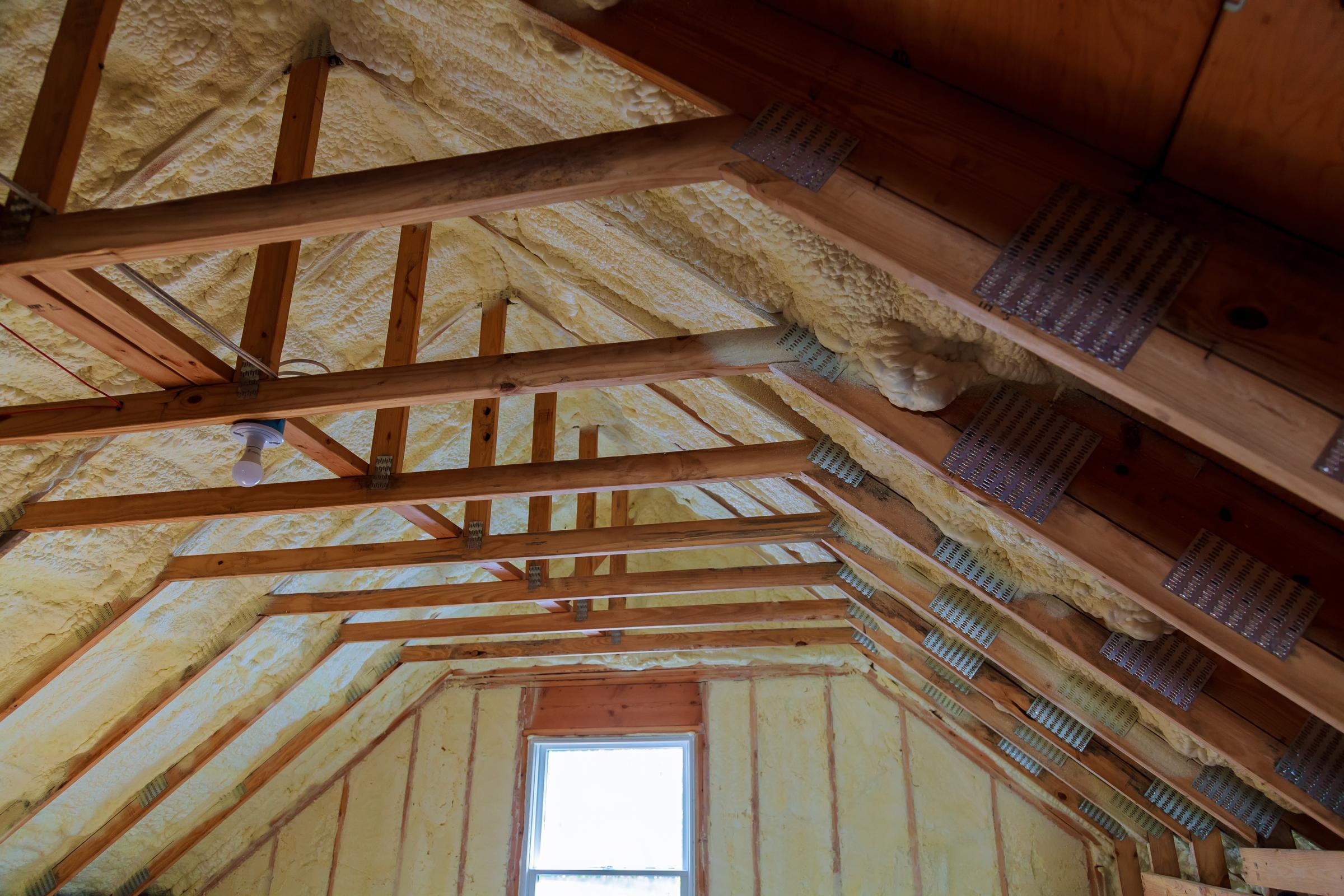 Lower your energy bills and improve your home comfort.
Upgrade your attic insulation with Greencat.
Lower energy bills

Higher energy efficiency

Quieter, more comfortable home


Is adding attic insulation worth it? Think attic insulation is only really important for houses in colder climates? Think again! Upgrading the attic insulation in your Los Angeles or Southern California home with Greencat can help keep your home comfortable during our hot and dry summers. Added bonus: your home stays more comfortable all year long!
A properly insulated home doesn't just reduce the amount of heat that escapes your home—it also keeps outdoor heat from getting in. Insulation and weatherization save you money on heating and cooling costs year-round and improve how comfortable your home is, and your attic is often the best place to start with upgrades. Greencat is the leading attic insulation company serving all of California, including Los Angeles, Orange, Western Riverside, and Western San Bernardino Counties—give our team a call today to start your attic insulation project! 


Signs Your Attic Insulation Needs to Be Replaced
Even if you know your attic has insulation in it already, it could be old, improperly installed, or destroyed by water, moisture, or rodents and other pests. Some of the common signs that indicate the attic insulation in your Orange County house needs to be removed and replaced include:
Rising energy bills

Uncomfortable, uneven indoor temperatures

Indoor drafts

Signs of pest infestations

Any of the insulation you can see looks compressed, dirty, or wet


Most insulation materials are rendered ineffective if flattened or exposed to moisture. Plus, if you know the insulation in your attic hasn't been updated in some time—ideas around building science have advanced in recent years, and we often find that old insulation jobs were not done properly, with lots of gaps and exposed areas without insulation protection, and that the recommended insulation R-value weren't met.


Ready to Upgrade Your California Home? Get Started Now!
From attic insulation removal and replacement to attic rodent sanitation, the whole-home professionals at Greencat are here to help. Our comprehensive, whole-home approach ensures an effective and reliable attic insulation solution, and we are up to date on the latest rebates, so you could save money on the cost of your energy-saving upgrades.
To find out how much the average cost to insulate an attic is, or to learn more about the pros and cons of different insulation types, including spray foam insulation, for your Orange County or Califonia home, reach out to our team today. 


Call 323-208-9071 or contact us today to get a free attic insulation quote for your home from the local whole-home experts at Greencat.
What Our Customers Are Saying About Greencat