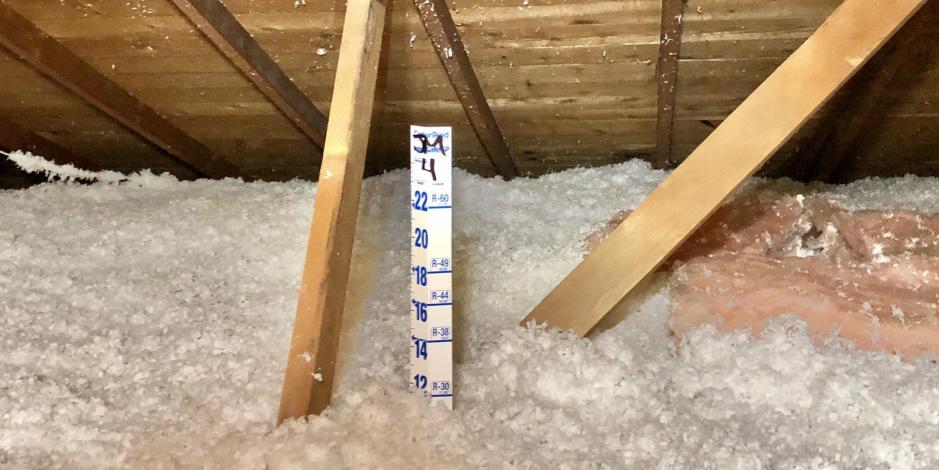 Is your crawl space properly insulated?
Protect your home from top to bottom.
Lower your heating and cooling costs

Make your whole home more comfortable

Avoid "cold floors" in the morning

Get more life out of your HVAC system
Most homeowners understand the importance of attic insulation and wall insulation for their California home, but don't forget about what's under your feet! With crawl space insulation from Greencat, you can upgrade your home for greater comfort and energy efficiency. Greencat serves all of California, including Los Angeles, Orange, West Riverside, and West San Bernardino Counties.
Why Should You Insulate the Crawl Space Under Your California Home?
Crawl spaces are one of the most forgotten and ignored areas in a home, and as a result, they're often one of the first places you should look if you're dealing with high energy bills, low indoor comfort, or unhealthy air in your house. Many homeowners think that their crawl spaces don't need to be insulated, or that they already have insulation when they don't, which leads to all kinds of problems.
A home without proper crawl space insulation in California will allow heat inside your home to escape during the cooler months of the year and get inside on hot summer days. When this happens, your furnace, air conditioner, or mini splits are forced to run more frequently to keep you comfortable, wasting money every month in energy costs and shortening the lifespan of your equipment. You'll also likely experience those dreaded "cold floors" as soon as you wake up in the morning on chilly days, and outdoor air infiltration can bring moisture (which can lead to mold growth), pollen, and other outdoor air pollutants in with it.
Proper insulation, along with air sealing, can help create a more healthy home for you and your family, with more even comfort levels throughout your entire house, and more energy-efficient HVAC operation.
What Type of Insulation Is Best for Crawl Spaces?
Many homeowners ask us what the best kind of insulation is for their California homes, and the honest answer is that it isn't so much about one kind of insulation being better than the next than it is about whether the insulation is installed correctly. As one of the local leading crawl space insulation companies, Greencat offers a variety of insulation materials that will all help protect your home when installed by our expert team, including fiberglass batts, spray foam insulation, and rigid foam boards.
Find Out How Much It Costs to Have Your Crawl Space Insulated With Greencat
If you're looking to protect your home and improve your indoor comfort but don't know where to get started, reach out to the local experts in crawl space insulation near you at Greencat. Our team of whole-home experts will take the time to understand the specific issues you're having in your home so that we can give you the best recommendations on how you can address the problems.
There are rarely one-size-fits-all solutions when things go wrong in a home, which is why it's so important to be in touch with a team of professionals who understand how each of the components in your house—from your HVAC system to electrical, plumbing, and insulation—all work together.
Feeling cold air through your floorboards? Looking for energy-saving upgrades for your California Home? Call 323-208-9071 or contact us today to learn more about the benefits of crawl space insulation in your home.
What Our Customers Are Saying About Greencat