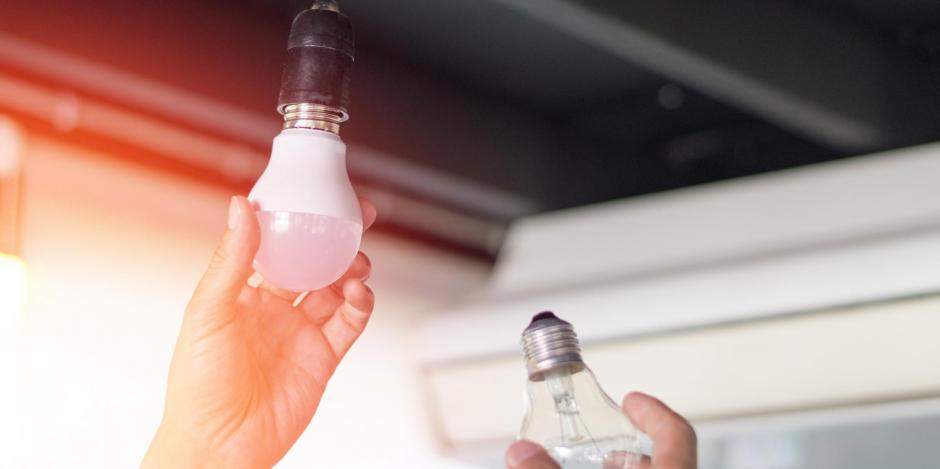 Do you want to improve your home's performance, but feel like every energy efficiency upgrade is way too expensive? If so, you're not alone. A lot of homeowners think this way, and end up dealing with inefficient, underperforming homes as a result. 
But not every energy efficiency upgrade will cost you an arm and a leg. Sure, a lot of home performance improvements are significant investments, but there are also smaller, easier-to-tackle projects that can have a major impact. And making LED upgrades is one of them. 
Benefits of LED Lighting 
In a typical US household, lighting, combined with appliances and electronics, accounts for nearly half of all electricity usage, and by making small changes to your home lighting you can greatly improve your energy efficiency. 
But that isn't the only benefit you'll see when you switch to LED bulbs. LED light bulbs offer many advantages over incandescent lighting and other lighting technologies, including: 
Greater Energy Efficiency 
Switching to LED lighting is one of the easiest ways to upgrade your home's energy efficiency. According to Energy.gov, residential LEDs use at least 75% less energy than incandescent lighting. Thanks to their extreme energy efficiency, switching to LEDs will help you reduce your energy consumption and could lead to lower energy bills. 
Longer Lifespan
When you switch to LED lighting, you won't have to replace your light bulbs as often, because LEDs can last thousands of hours longer than other types of lighting. 
Increased Safety 
LEDs don't use heat to generate light the way other types of lighting do, which means they don't get as hot. This makes LEDs perfect for applications where high heat is a concern, such as above artwork or near antiques. It also makes them safer to touch, as the bulbs don't radiate heat, and reduces the risk of fire. 
Upgrade Your Home Lighting With Greencat 
Sometimes, upgrading to LED lighting is as simple as swapping out bulbs. But other times, additional electrical services like rewiring or replacing cans may be necessary. In those cases, look to the home performance experts at Greencat for help. We take a systemic approach to home performance and know how to make targeted, cost-effective upgrades that will have the greatest possible impact on your home's energy efficiency. 
If you're looking to save money on energy efficiency upgrades, talk to our team about rebates and incentives available to California homeowners. We can let you know which programs your project qualifies for and help you apply, making it as easy as possible to improve your home's energy efficiency and contribute to a more sustainable future. 
Greencat is proud to serve all of California, including Los Angeles, Orange County, Western Riverside, County, and Western San Bernardino County. 
Have questions about energy efficiency upgrades like LED lighting? Talk to the pros at Greencat today. Call 323-208-9071 or get in touch here. 
What Our Customers Are Saying About Greencat