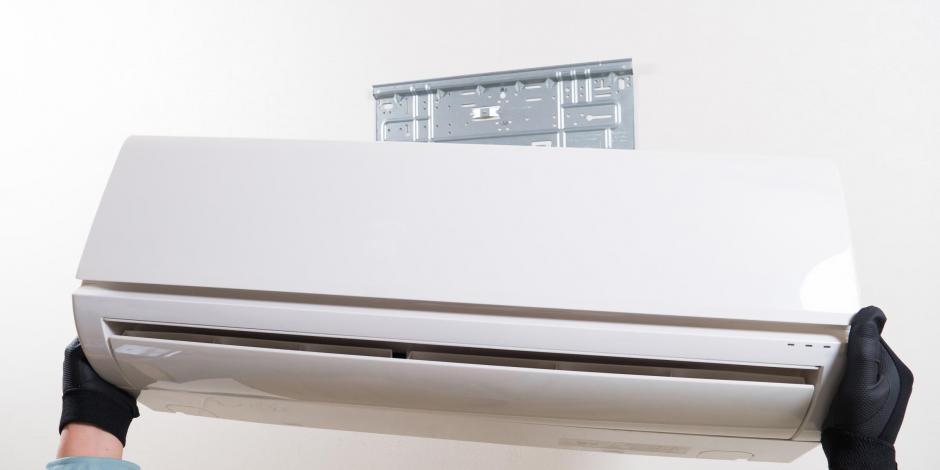 Make your home more comfortable and efficient.
Schedule AC service today!
Reliable air conditioning is a necessity during the hot California summers, and if your AC has stopped working, replacing it quickly is likely the only thing on your mind. 
But oftentimes, an underperforming AC system can be returned to like-new condition with maintenance and repair services, saving you the cost of a replacement. 
That's why, at Greencat, we start every AC job with an inspection. Our expert technicians will ask you about the issues you're experiencing, examine your air conditioning system, and locate the source of the problem. Then, we'll explain whether it makes the most financial sense to repair the system or have a new one installed. 
Signs Your Air Conditioner Needs To Be Repaired or Replaced 
When your AC shuts down and refuses to start back up again, you know it's time for repairs or a  replacement. But there are other signs that indicate the need for an AC upgrade, and if you pay attention to them, you can repair your system or get a new unit in place before your AC stops working entirely, saving you a lot of discomfort. 
Low Airflow 
If your AC is running, but very little or no cold air is coming out, you might need a new one. Clogged pipes and ducts can also block airflow, however, so you should have an AC tech inspect your cooling system to see whether the problem can be fixed before you order a replacement. 
Moisture and Ice Buildup 
You never want to see moisture or ice accumulating on your air conditioner. The presence of ice and water often indicates a refrigerant leak, which can be a death sentence for your AC and also poses a health risk to your family. Our AC techs will be able to tell you whether or not the problem can be fixed. 
Weird Noises 
Clanking, clicking, grinding, screaming—if your AC is making weird noises that you've never heard it make before, you need to get it checked out. There may just be a part loose or something stuck in your blower motor, but unusual noises can also mean the system is on its last legs. 
High Energy Bills 
As your AC system ages, it can lose its efficiency, and you may see a spike in your energy costs. You might be able to resolve the problem with a tune-up or repair, but crazy-high energy bills can also mean it's time for a new AC. 
Why Should You Replace Your AC?
There are obvious reasons why you should install a new AC when yours stops working—like keeping your home cool. But there are additional benefits to replacing an aging AC unit: 
Better energy efficiency 

Lower energy bills 

Quieter operation 

Better humidity control 

Improved indoor air quality 

More settings, features, and customization options 
Schedule AC Repair or Replacement for Your Home Today 
Whether you know you need a new AC or you want a pro to inspect your aging system, Greencat is the air conditioning company to call. We'll always try to save your current system first and won't recommend investing in a replacement unless it really is in your best interest.
As a whole-home expert, we specialize in a wide range of energy efficiency upgrades and can help you find a solution that meets your comfort needs and budgetary requirements. Whether that's tuning up your AC, installing a new system, or upgrading your air sealing and insulation to keep conditioned air better contained, we'll recommend improvements that will have the greatest impact on your home comfort and energy efficiency. 
Our expert team is proud to serve homeowners throughout all of California, including those in the Los Angeles, Orange County, Western Riverside County, and Western San Bernardino County areas. 
Is your AC on its way out? Call 323-208-9071 or contact us here to schedule AC repair or replacement for your home.
What Our Customers Are Saying About Greencat